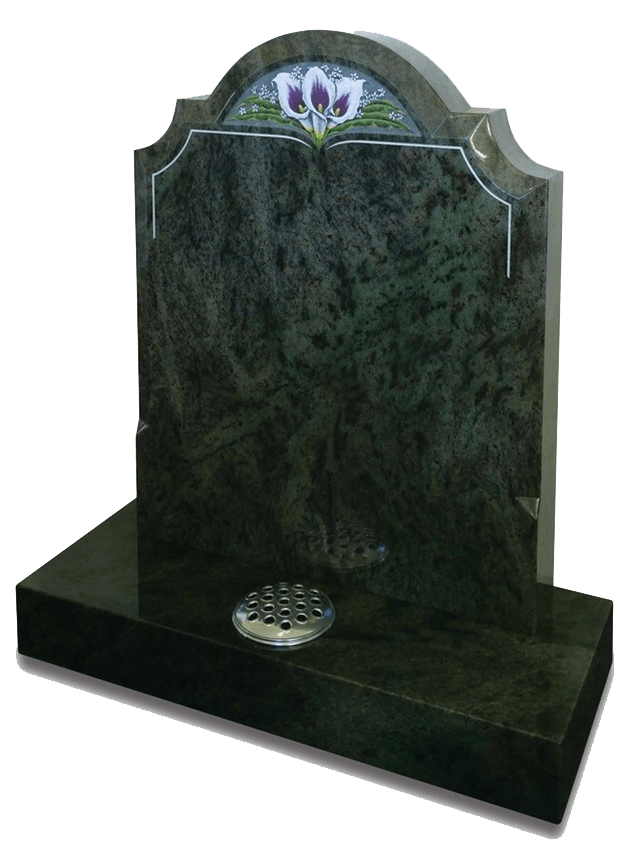 Grassthorpe
Beautiful calla lily design enhanced with pin lines. This is Kerala Green Granite.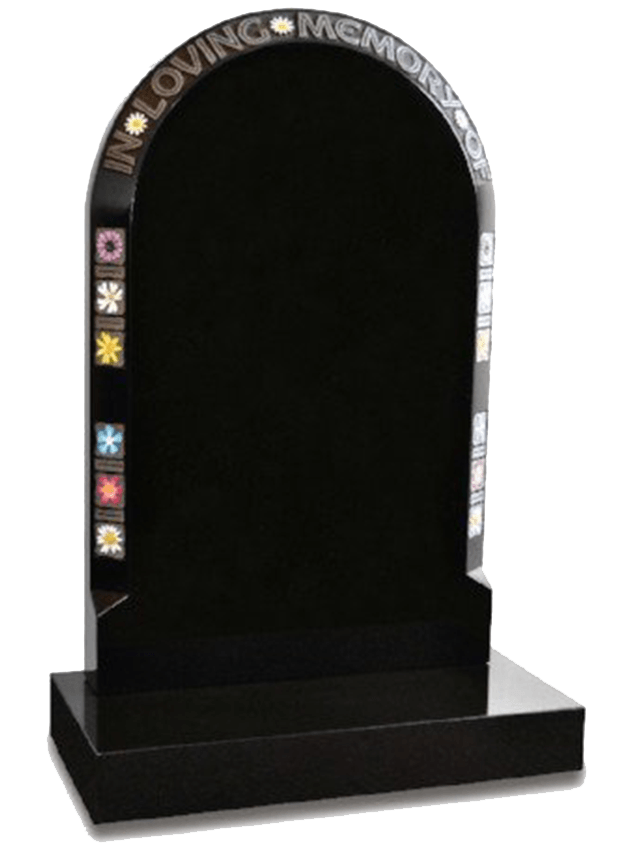 Plumtree
Polished Black Granite Headstone with wildflower border design.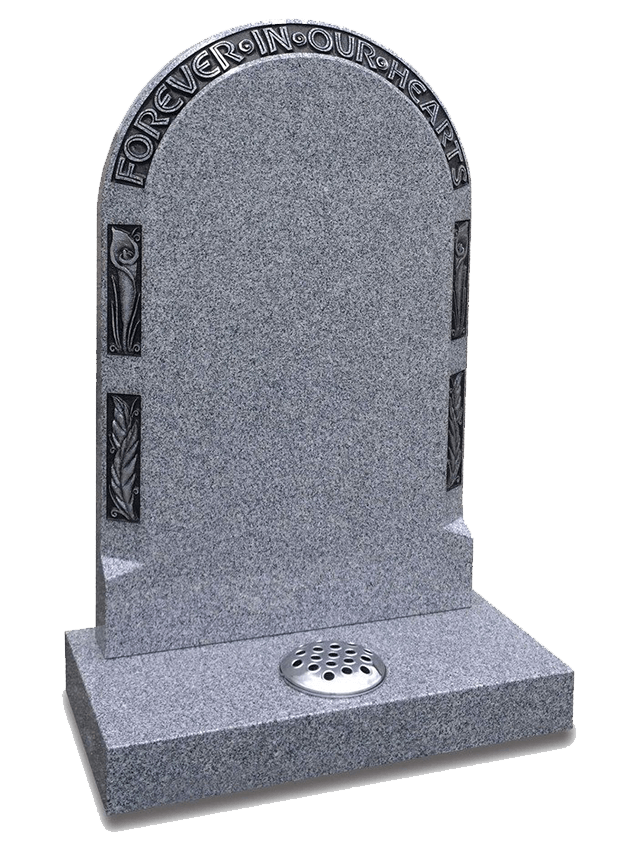 Clipston
Polished Light Grey Granite headstone with calla lily border design.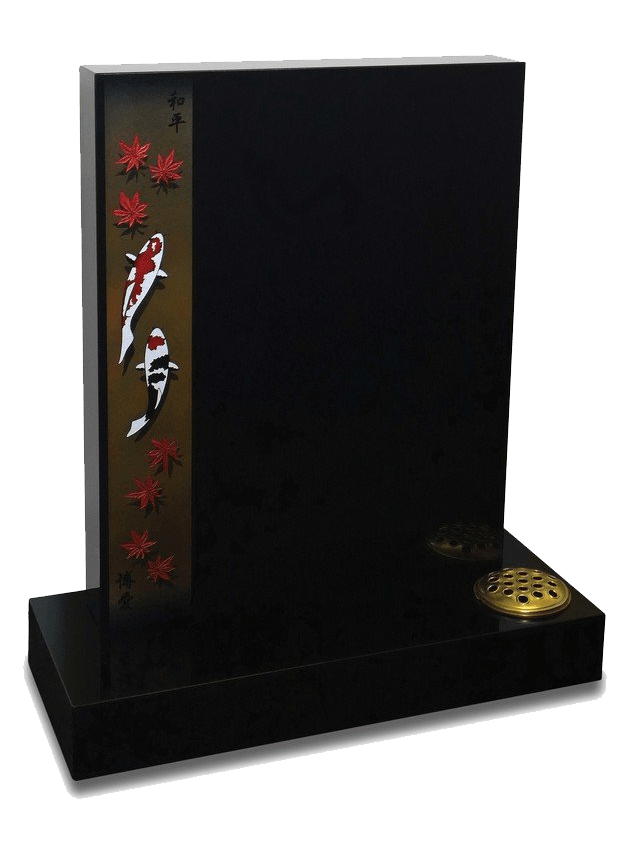 Giltbrook
Oriental style artwork with koi carp, made from Polished Black Granite.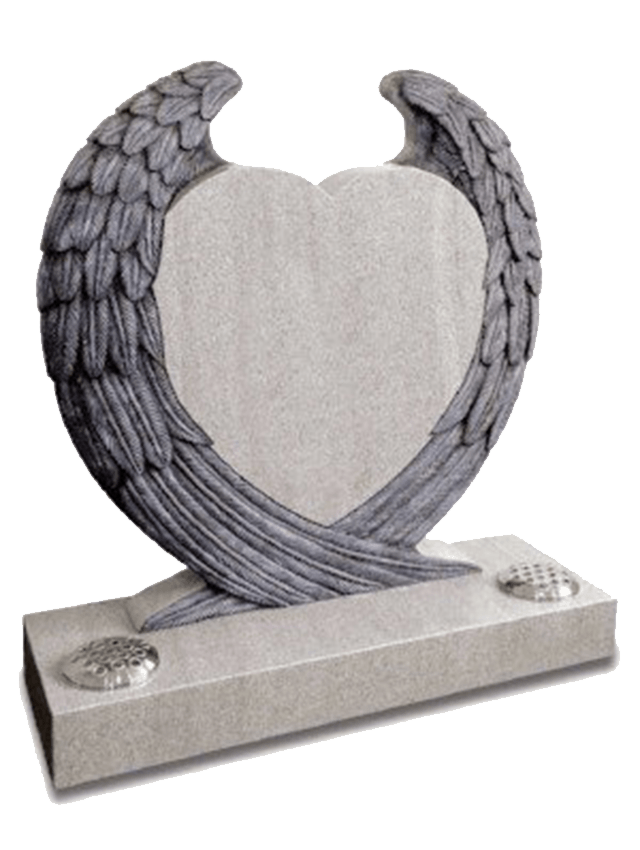 Attenborough
Hand-carved wings around a heart, making it a unique headstone.
Claddagh Ring
Beautiful hand-carved Ring; a symbol of love, loyalty and friendship.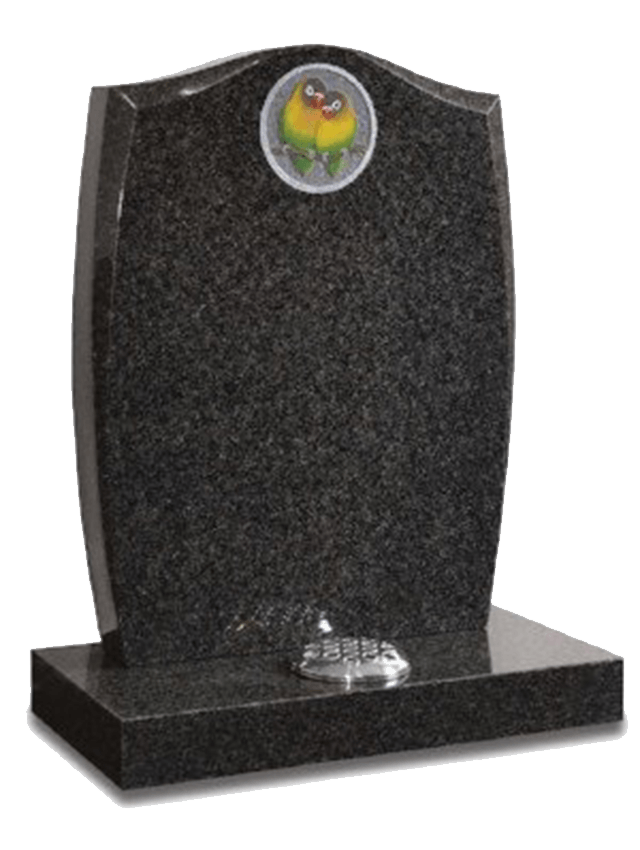 Beauvale
All polished headstone with two beautiful detailed love birds inset.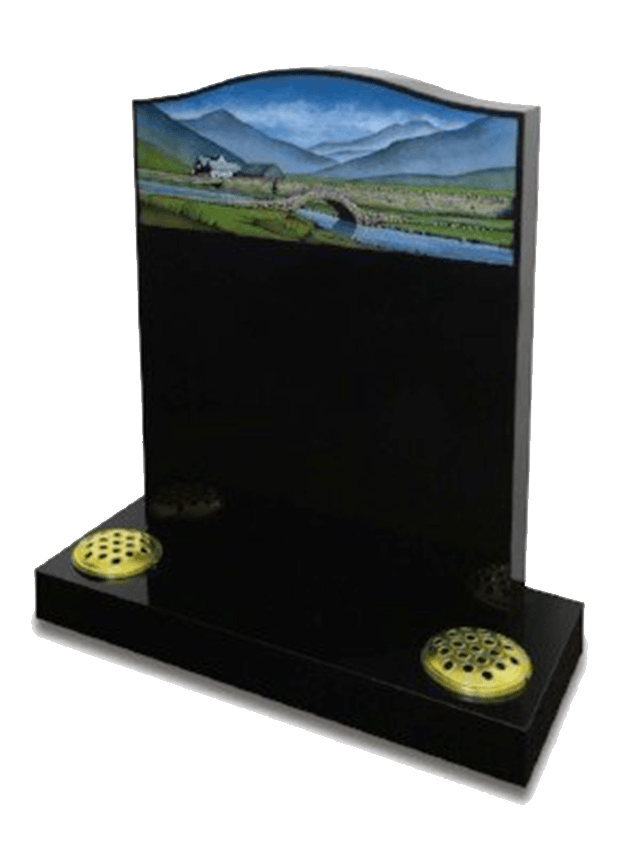 Bridgeford
The scenery can be copied from a photo of your special place.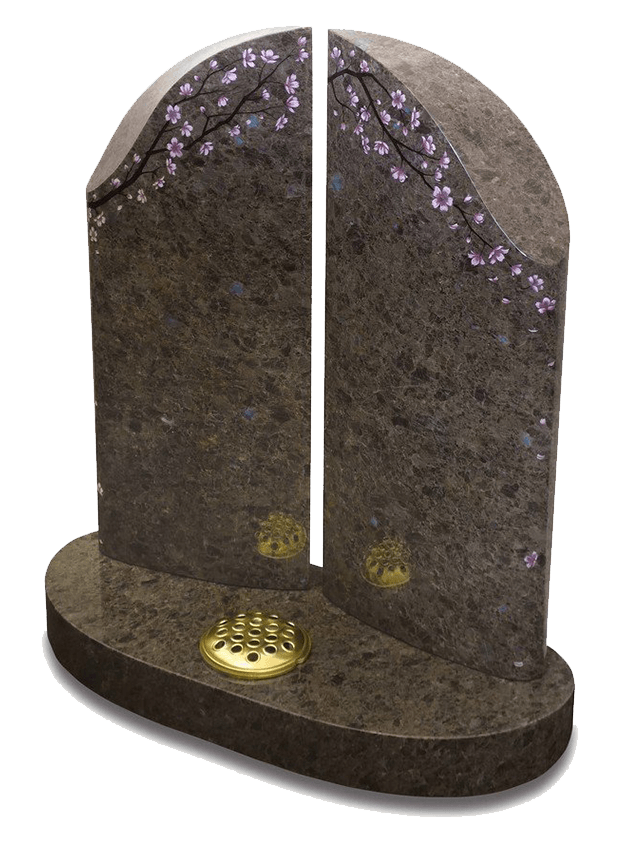 Cherry Tree
Weeping cherry branch artwork complements the tear drop profiled columns of Blue Eyes Granite.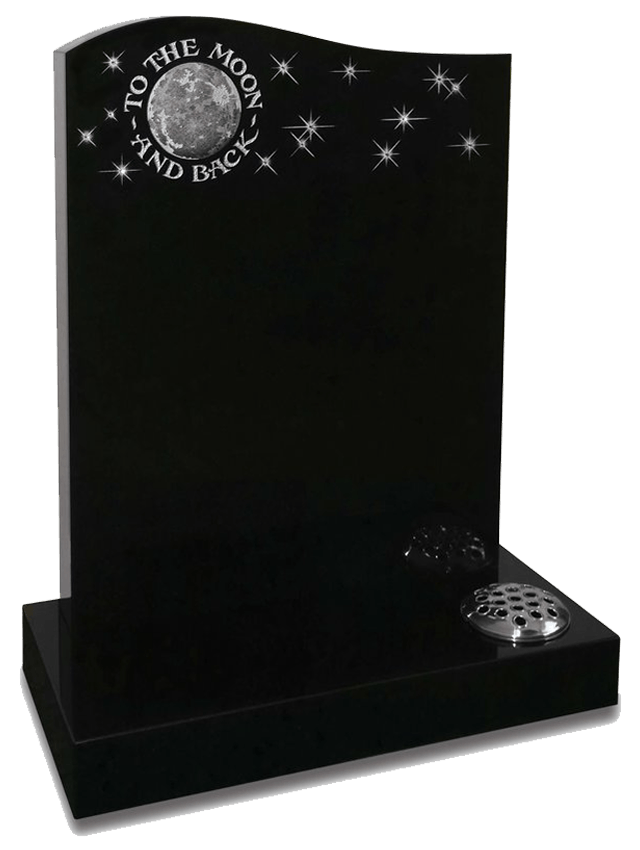 To The Moon & Back
The modern design on this Polished Black Granite half of headstone is embellished with crystals to make it sparkle.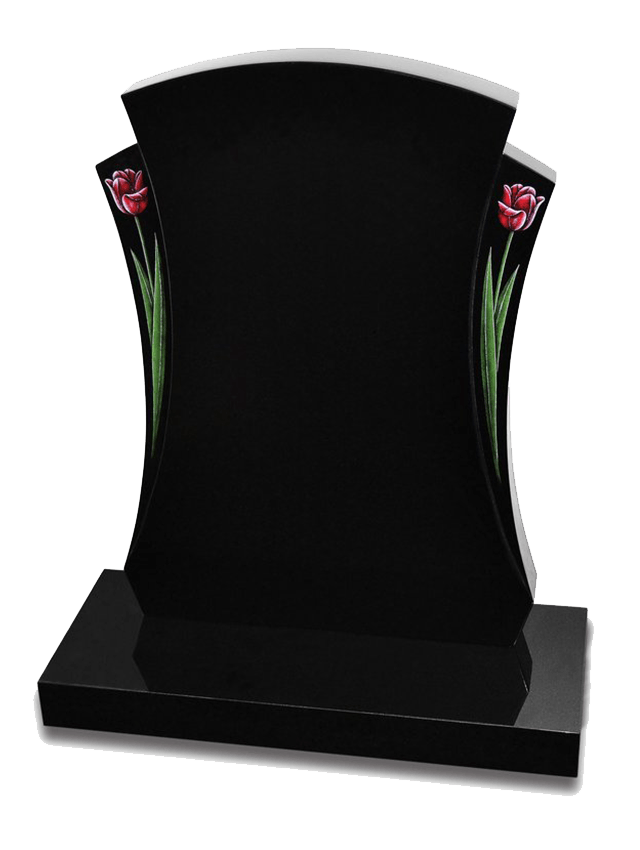 Brinkley
Elegantly-shaped memorial with recessed side panels showing tulip design, which can be a flower of your choice.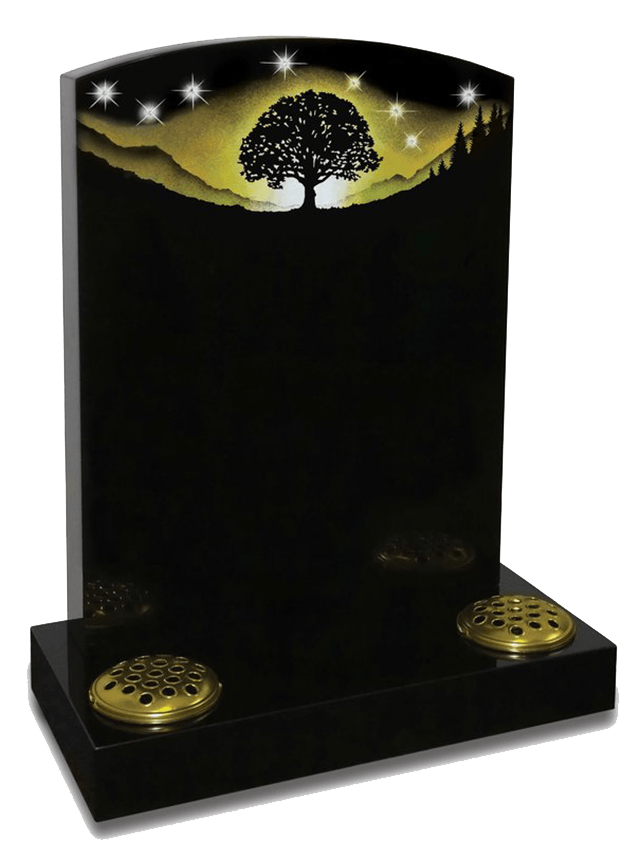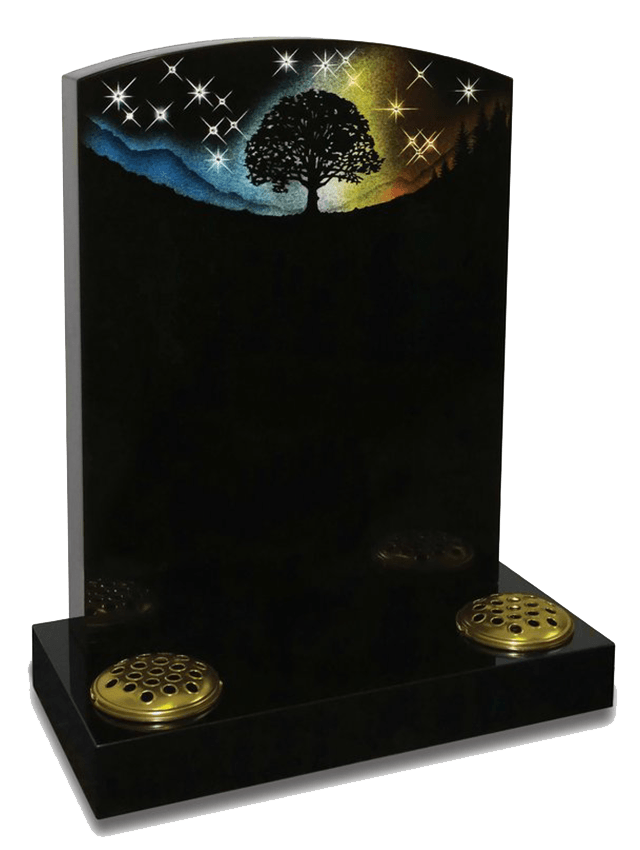 Golden Oak (Left) / Oak Tree (Right)
Sparkling Crystals enhance the design on both headstones.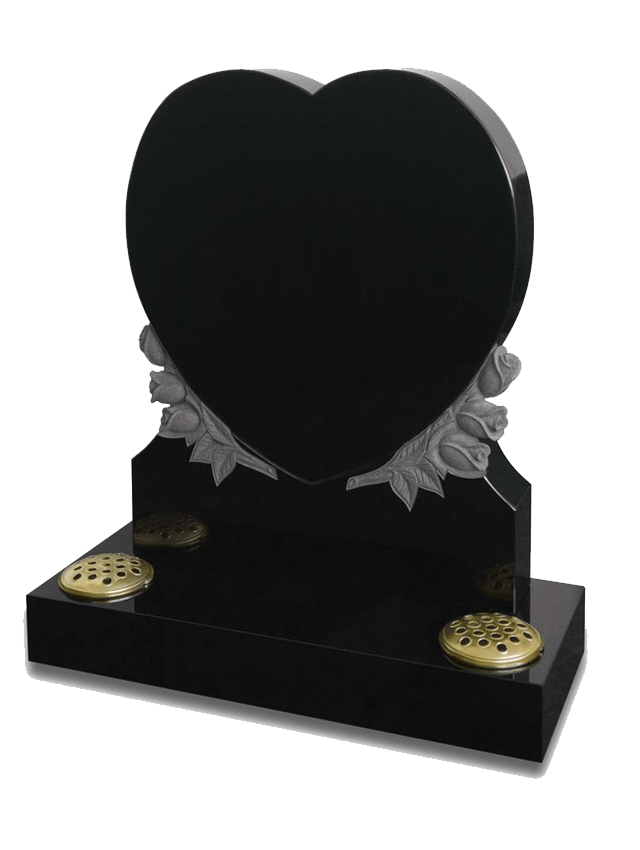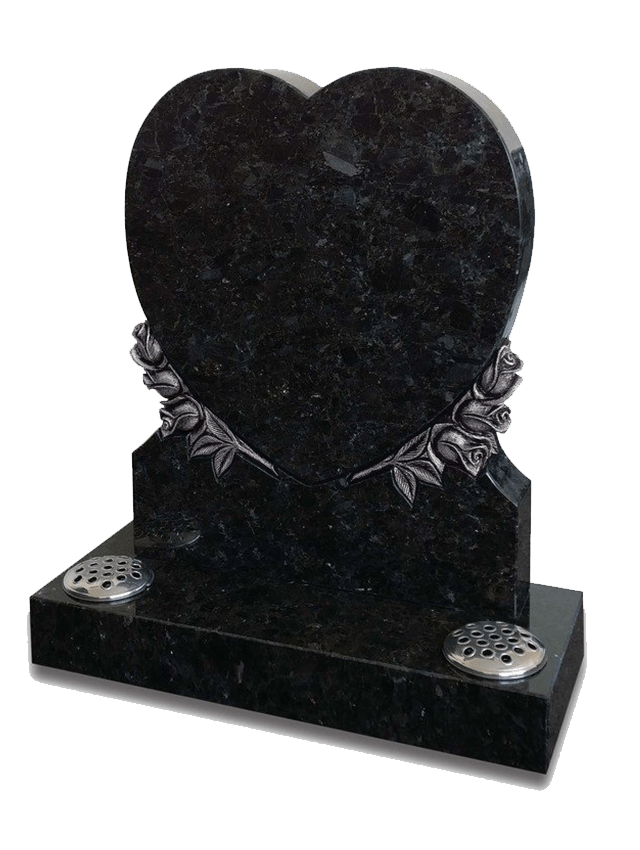 Brinsley
Heart shaped memorial with carved roses
Left is polished black; right is Volga blue Granite with antique-finish roses.