What Are Lawn Memorials?
A lawn memorial or headstone is generally made out of stone or slate and is placed at the top of a grave in a cemetery. After some time from when the person was buried, the headstone becomes the main way of showing someone is buried here and who they were.
Generally, there is a bit of information that is written down on the gravestone. This usually consists of their name, life-dates and a small epitaph from the family.

Sometimes, whenever a child passes away, a mason creates the gravestone to commemorate what they were like, such as personalities and interests.

Memorial mansions are where the creation, installation and repairs for headstones are done.

Choosing your headstone Inscriptions
You need to keep in mind a few things when choosing the gravestone you wish for a loved one. But the first thing you must do is take your time to ensure you select the one you like. Ensuring you do not use too many words is important, so leave out the months if possible when on the life-dates when it is for an adult.

Also, when choosing the epitaph, make sure it sums it up about them. You could put a quote from a book or a poem you two liked or that you think fits them.

Lastly, choose a letterform that you like for the gravestone, but ensure it is known to last over time. This is what is important for a gravestone.

Other things need to be kept in mind, but these are the most important for now.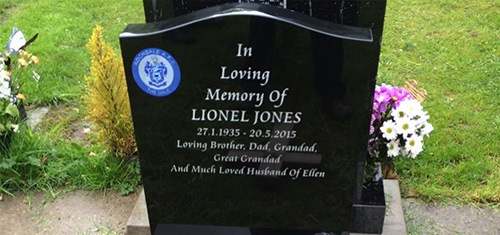 Personalised Lawn Memorials
Choosing a lawn memorial or gravestone is just one step; next, you will have the opportunity to customise this to your liking. The headstone's customisation includes the shape and size of the stone and the colour and finishes you would like it to have. Other things, like the style of writing, which will be used to engrave the information you want on the stone, will be chosen as well if you wish. Each gravestone is done to a high quality to ensure it can last as long as possible.
If you would like to know more about the services we offer, contact us on 01777 232311.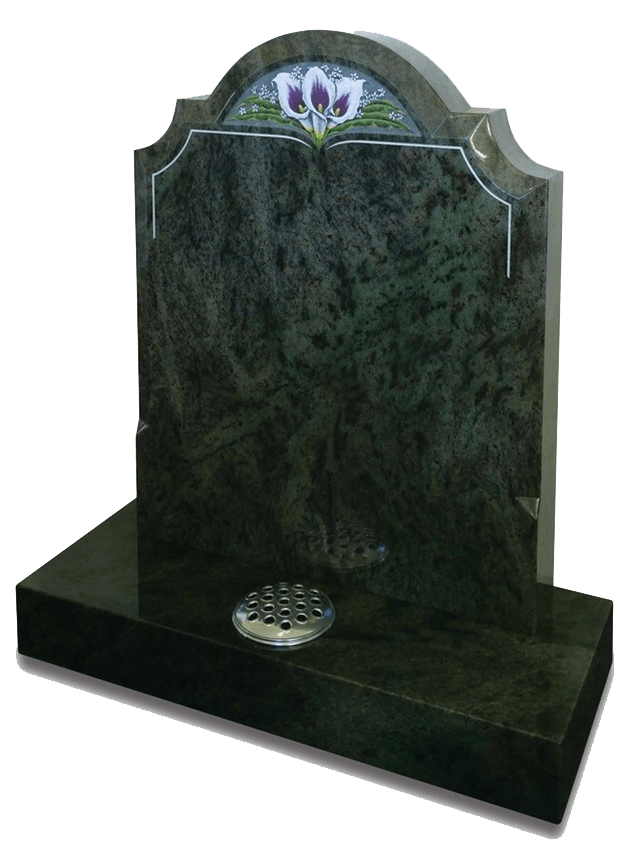 Grassthorpe
Beautiful calla lily design enhanced with pin lines. This is Kerala Green Granite.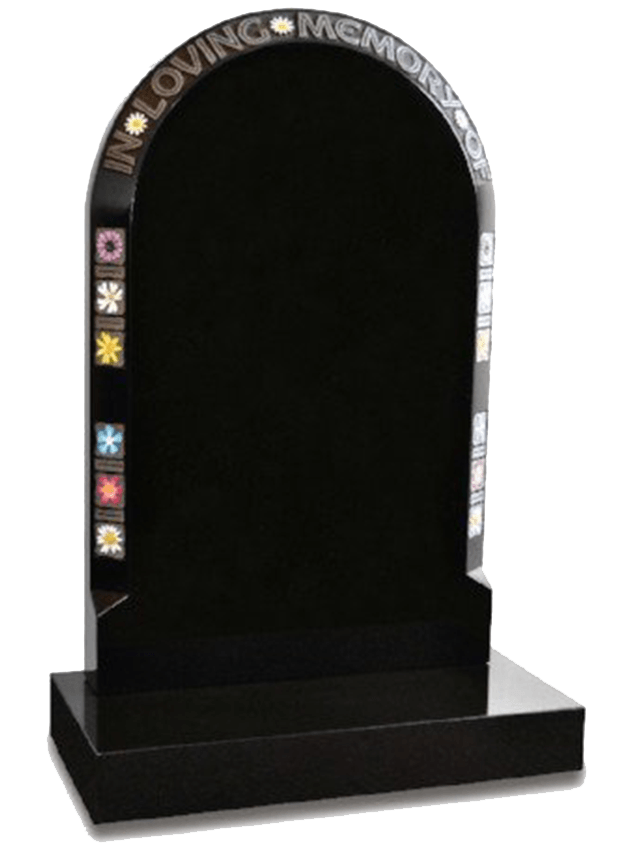 Plumtree
Polished Black Granite Headstone with wildflower border design.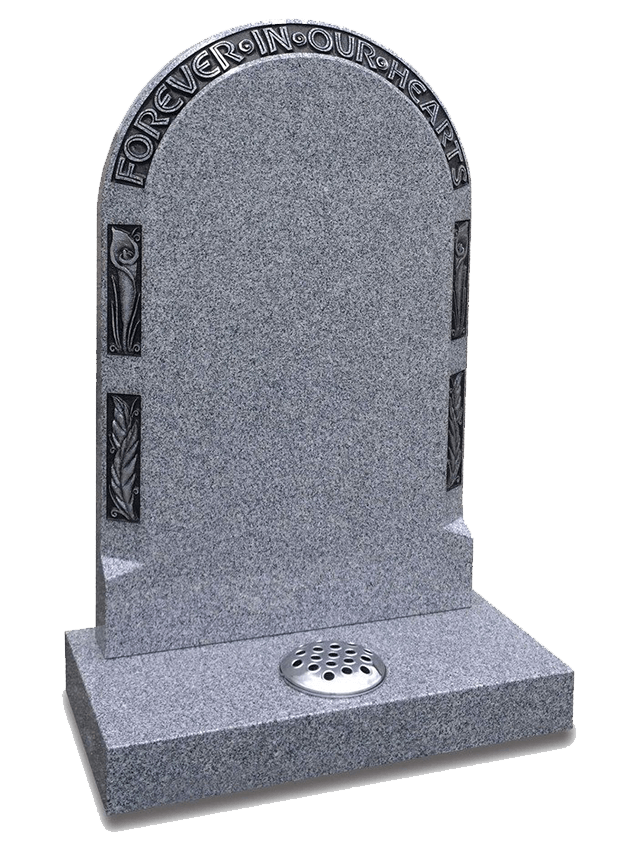 Clipston
Polished Light Grey Granite headstone with calla lily border design.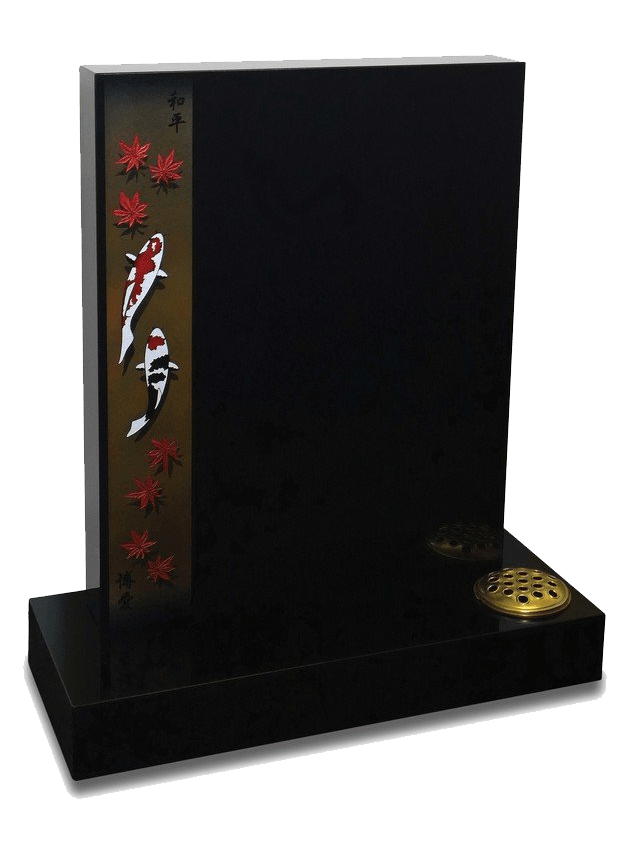 Giltbrook
Oriental style artwork with koi carp, made from Polished Black Granite.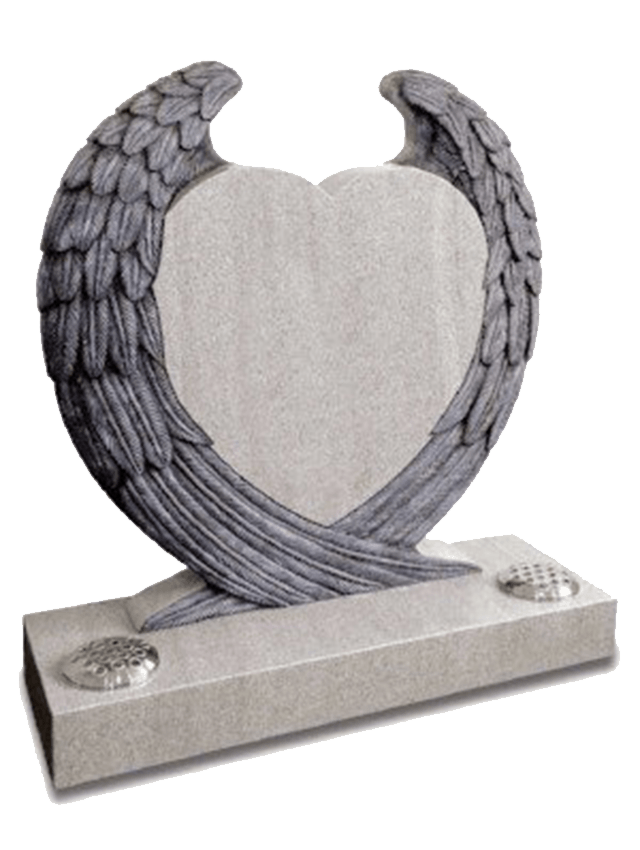 Attenborough
Hand-carved wings around a heart, making it a unique headstone.
Claddagh Ring
Beautiful hand-carved Ring; a symbol of love, loyalty and friendship.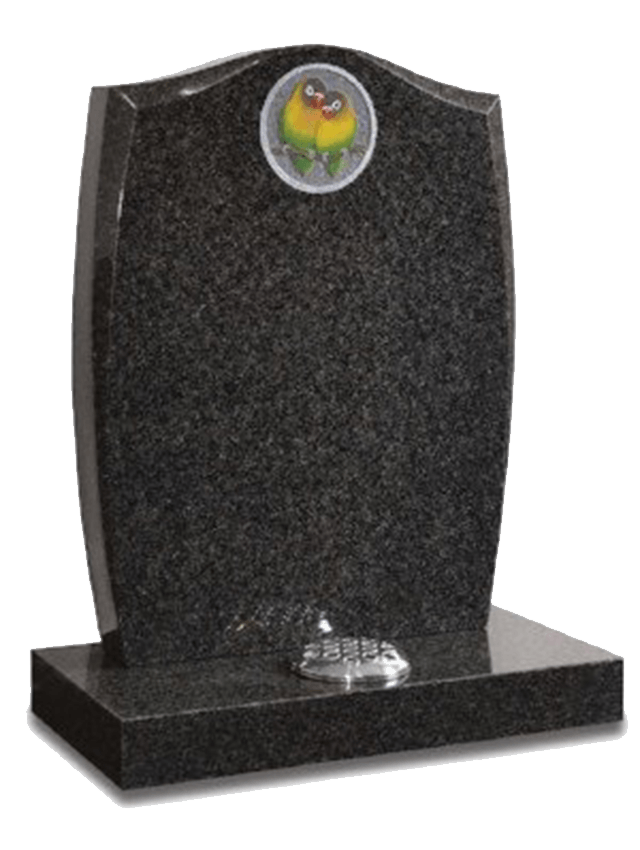 Beauvale
All polished headstone with two beautiful detailed love birds inset.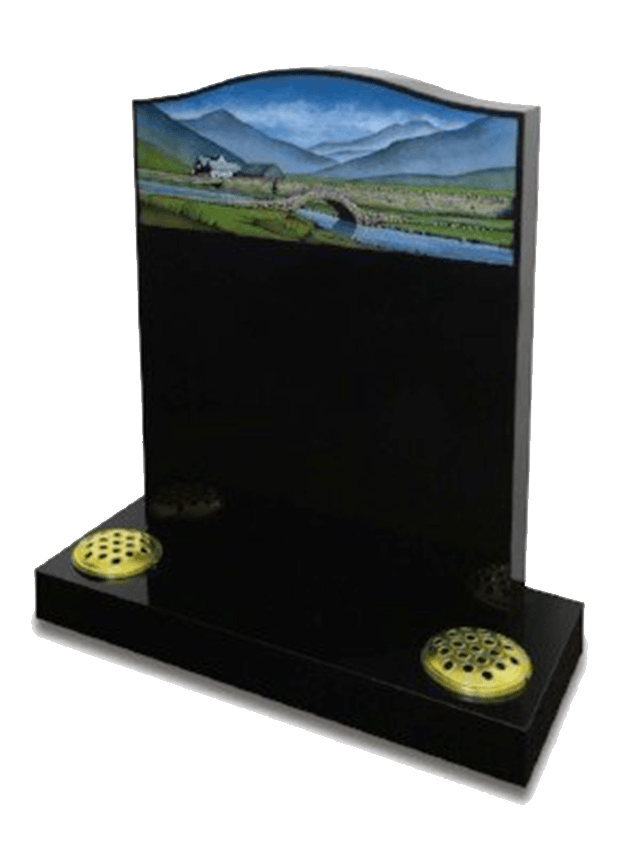 Bridgeford
The scenery can be copied from a photo of your special place.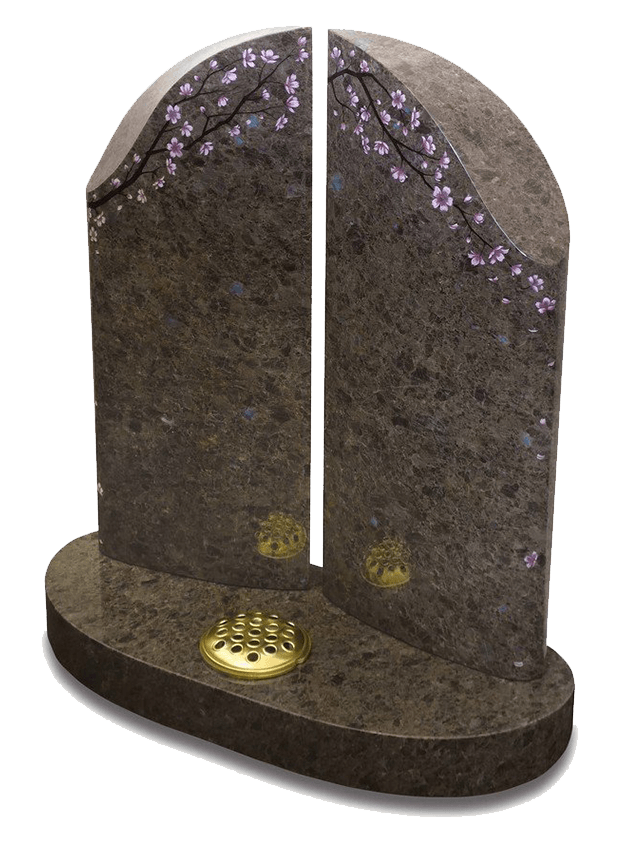 Cherry Tree
Weeping cherry branch artwork complements the tear drop profiled columns of Blue Eyes Granite.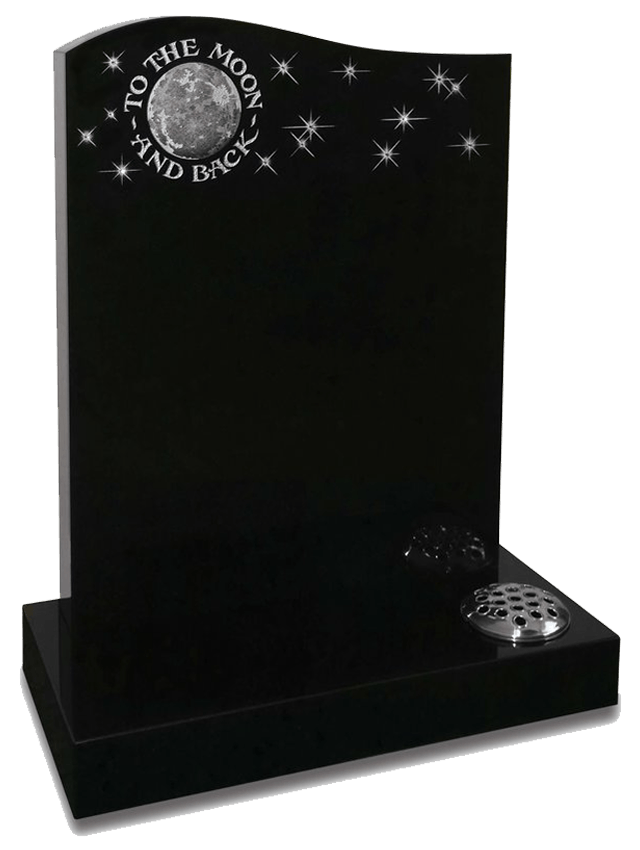 To The Moon & Back
The modern design on this Polished Black Granite half of headstone is embellished with crystals to make it sparkle.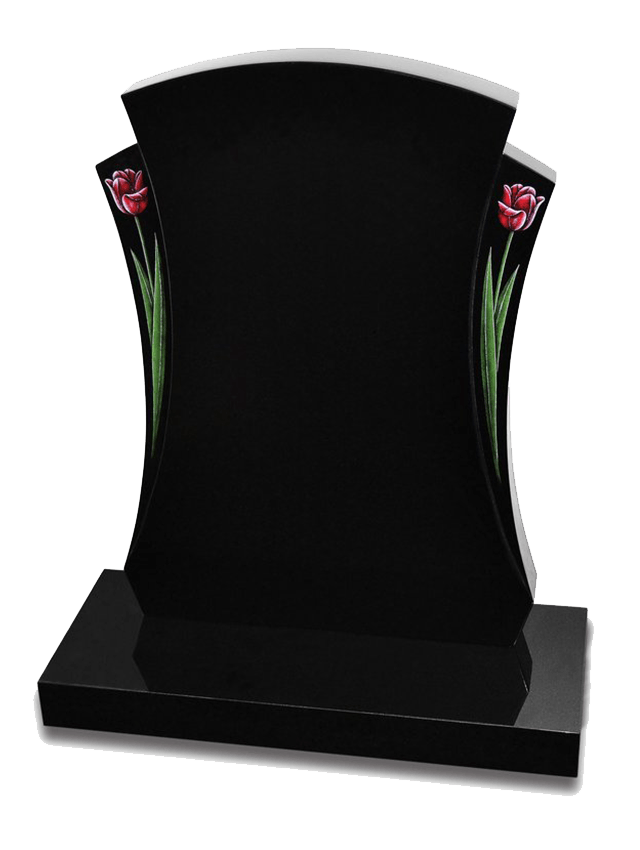 Brinkley
Elegantly-shaped memorial with recessed side panels showing tulip design, which can be a flower of your choice.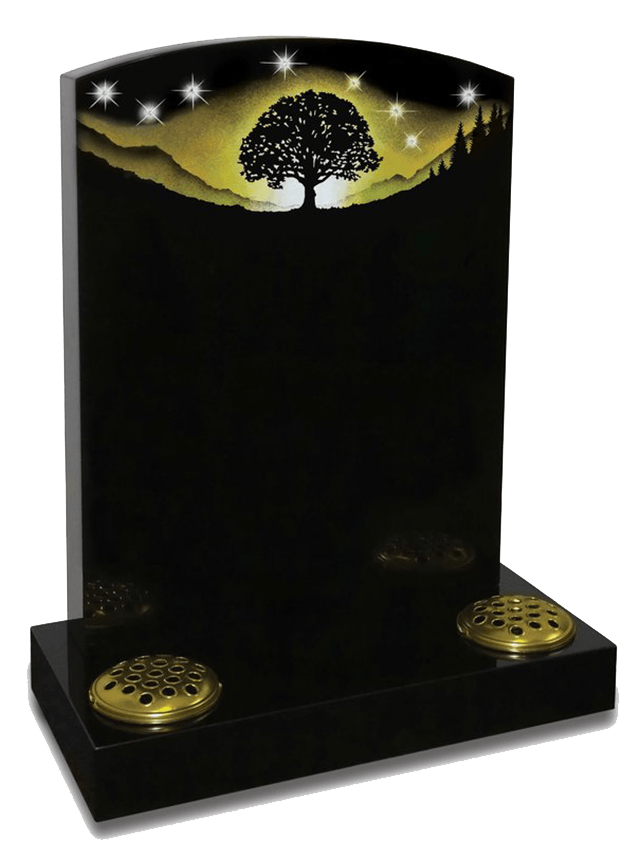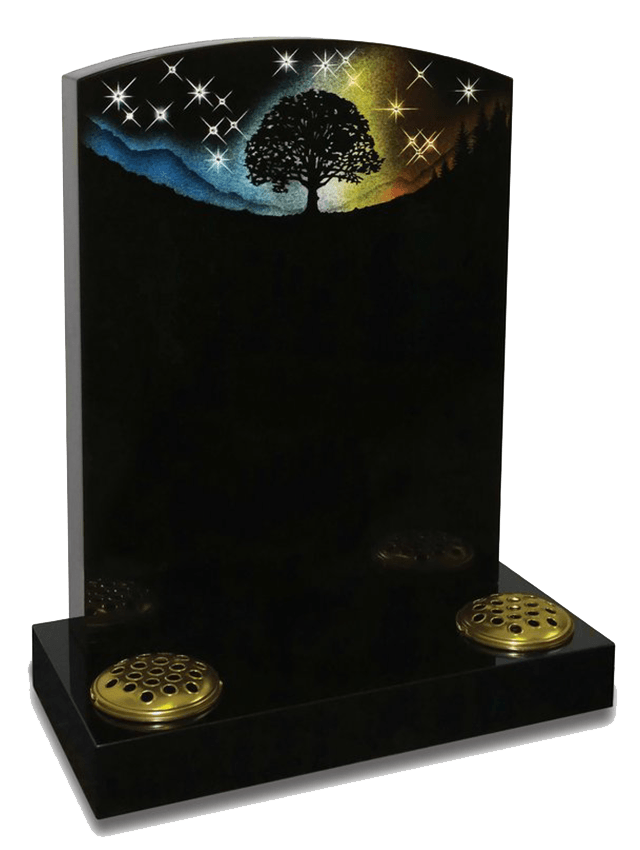 Golden Oak (Left) / Oak Tree (Right)
Sparkling Crystals enhance the design on both headstones.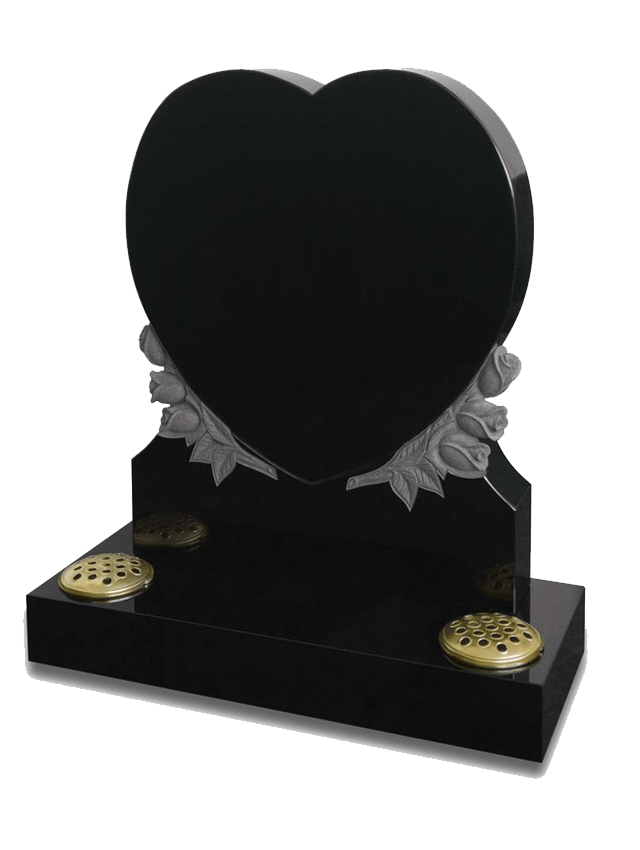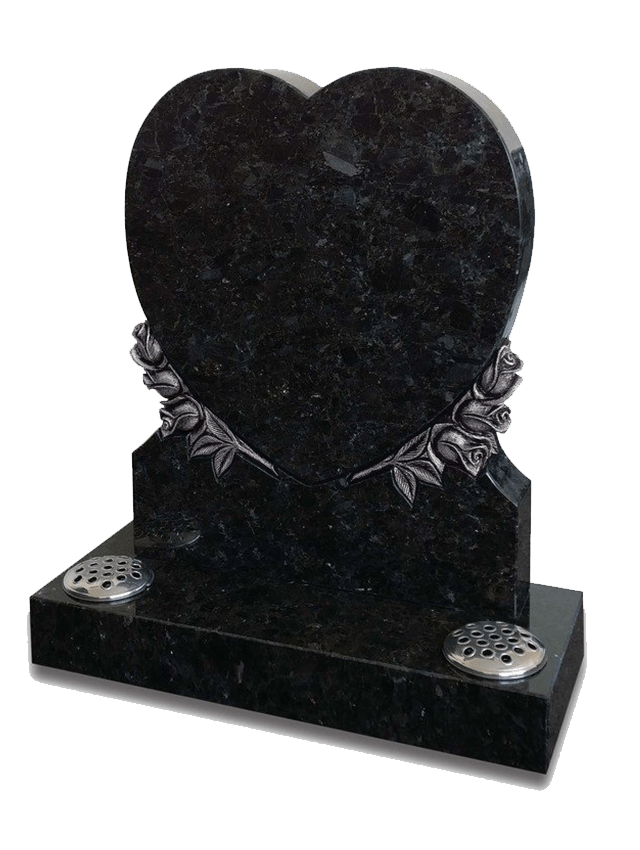 Brinsley
Heart shaped memorial with carved roses
Left is polished black; right is Volga blue Granite with antique-finish roses.
---
If you are looking for lawn headstone memorials in the Tuxford, Nottingham and Nottinghamshire areas, contact us today. Call 01777 232311 to discuss your requirements.